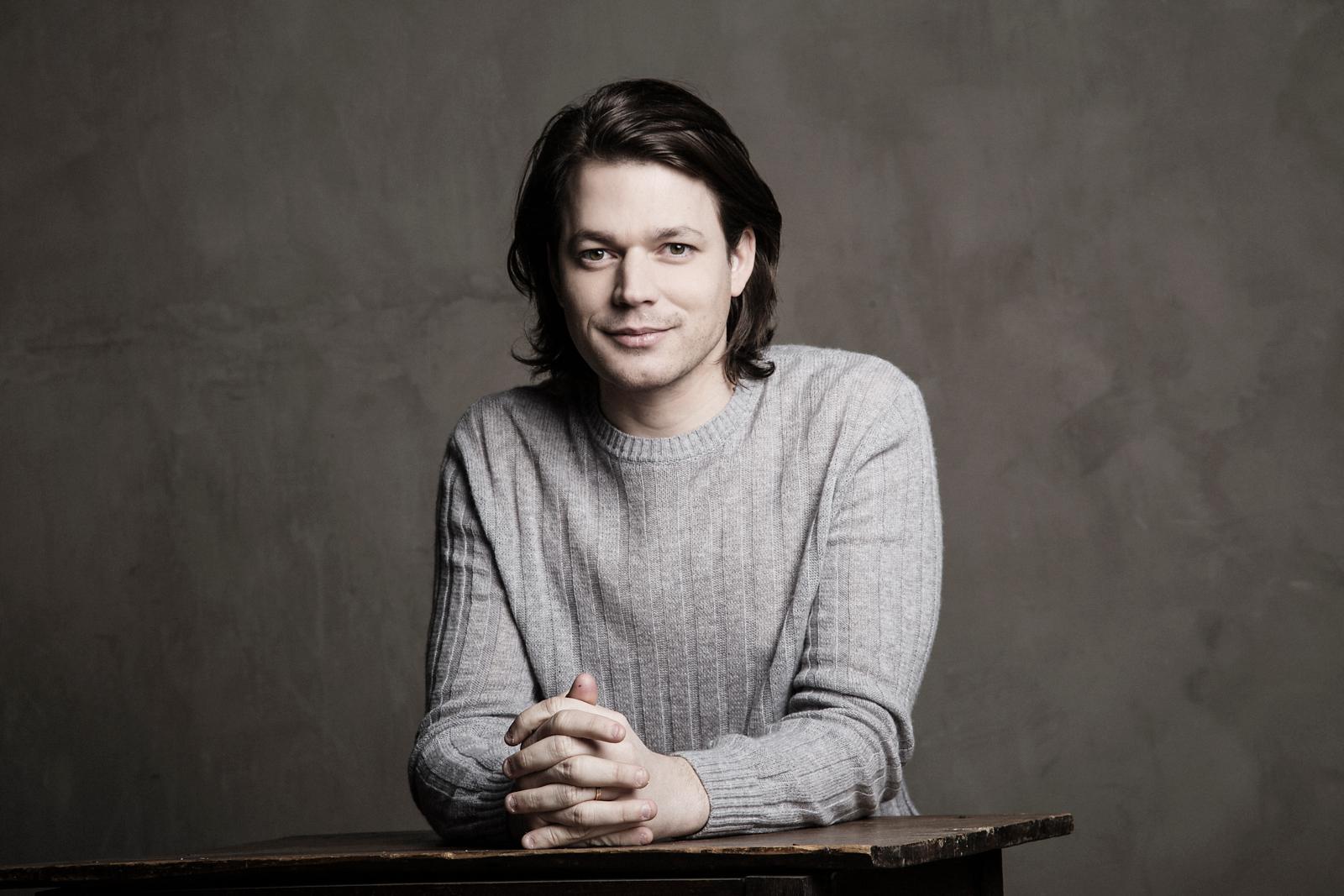 David Fray
Mentor Piano
Décrit par la presse comme « le parfait exemple de musicien réfléchi » (Die Welt) et acclamé pour ses interprétations de la musique de J.-S. Bach à Pierre Boulez, David Fray se produit comme soliste et musicien de chambre dans les principales salles de musique à travers le monde. Il a travaillé avec des célèbres chefs d'orchestre tels Marin Alsop, Semyon Bychkov, Andrey Boreyko, Christoph Eschenbach, Daniele Gatti, Paavo Järvi, Kurt Masur, Riccardo Muti, Esa-Pekka Salonen, Michael Sanderling, Yannick Nézet-Séguin et Jaap van Zweden. Ses apparitions aux côtés de divers orchestres  tels que le Royal Concertgebouw Orchestra, le Bavarian Radio Orchestra, le Budapest Festival Orchestra, le Philharmonia Orchestra, l'Academy of St. Martin in the Fields, le London Philharmonic, le Dresden Philharmonic, le Deutsche Kammerphilharmonie Bremen, le Salzburg Mozarteum, l'Orchestra del Teatro alla Scala, l'Orchestre de Paris et l'Orchestre National de France. David Fray a fait ses débuts aux Etats-Unis, en 2009, avec le Cleveland Orchestra, puis avec le Boston Symphony, le San Francisco Symphony, le New York Philharmonic, le Chicago Symphony et le Los Angeles Philharmonic. Il a donné des récitals au Carnegie Hall, au Lincoln Center, au Park Avenue Armory à New York, au Chicago's Orchestra Hall et apparaît régulièrement à la Vienna Konzerthaus, au Mozarteum de Salzburg, au London's Wigmore Hall, au Théâtre des Champs Elysées et dans de nombreuses autres salles à travers le monde.
Les œuvres de Jean-Sébastien Bach ont toujours eu une place spéciale dans le répertoire de David Fray et cette saison encore, il continue à présenter les Variations Goldberg. Dernièrement, le Théâtre des Champs-Elysées à Paris a présenté David Fray dans un cycle des œuvres de Bach, avec, en prime, les Variations Goldberg, des Concertos pour deux, trois ou quatre pianos, avec David Fray à la direction depuis son piano, ainsi que les Sonates pour violon de Bach avec Renaud Capuçon. Les prochaines sorties de CD de David Fray seront également focalisées sur le compositeur, comprenant les œuvres susmentionnées, le tout sous le label Warner.
Dans la Saison 21/22, David Fray retournera jouer avec l'Orchestre de la Suisse Romande, le Franz Liszt Chamber Orchestra, l'Orchestre National du Capitole de Toulouse et l'Orchestre Philharmonique de Monte Carlo, où il sera rejoint par Cécilia Bartoli dans un programme Mozart. Il se joindra également au baryton Peter Mattei, pour des concerts du Winterreise de Schubert, en première à l'Opéra de Francfort et au Turku Music Festival en Finlande. David Fray présentera également un récital spécial avec Fatma Said à la Tour Eiffel. Il poursuit également ses concerts au Ballet de Hambourg, interprétant l'œuvre de John Neumeier, intitulée Ghost light, durant le temps du coronavirus, ainsi qu'une partition complète de Schubert, pour laquelle il remporta le Prix « Opus Klassik of the World 2020 », concert innovant de l'année. D'autres points forts ont été les Variations Goldberg données dans le cadre du Festival Gulbenkian à Lisbonne, insérée dans la transmission télévisée de « Pianomania II », ainsi que les Concertos de Bach pour clavier au Festival Firkusny de Prague et une tournée de récitals en Asie au printemps 2022.
En 2021, David Fray présentait la première Edition du nouveau Festival « L'Offrande Musicale », qui prend place chaque année dans sa région natale des Hautes-Pyrénées, dans le sud-ouest de la France. L'un des buts premiers de ce dernier est de venir en aide aux personnes en situation de handicap.
David Fray a reçu de nombreux prix, entre autre l'"Opus Klassik Award for Innovative Concert of the Year" (2020), le "German Echo Klassik Prize" pour instrumentiste de l'Année et le Prix du Jeune Talent du Ruhr Piano Festival. En 2008, il était nommé Newcomer of the Year par le BBC Music Magazine. Lors de la Montreal International Music Competition en 2004, il reçoit d'une part le Deuxième Grand Prix et, d'autre part, le Prix de la meilleure interprétation d'une  œuvre canadienne. Il commença à prendre des leçons de piano à l'âge de 4 ans et poursuivi ses études avec Jacques Rouvier au Conservatoire National Supérieur de Paris.