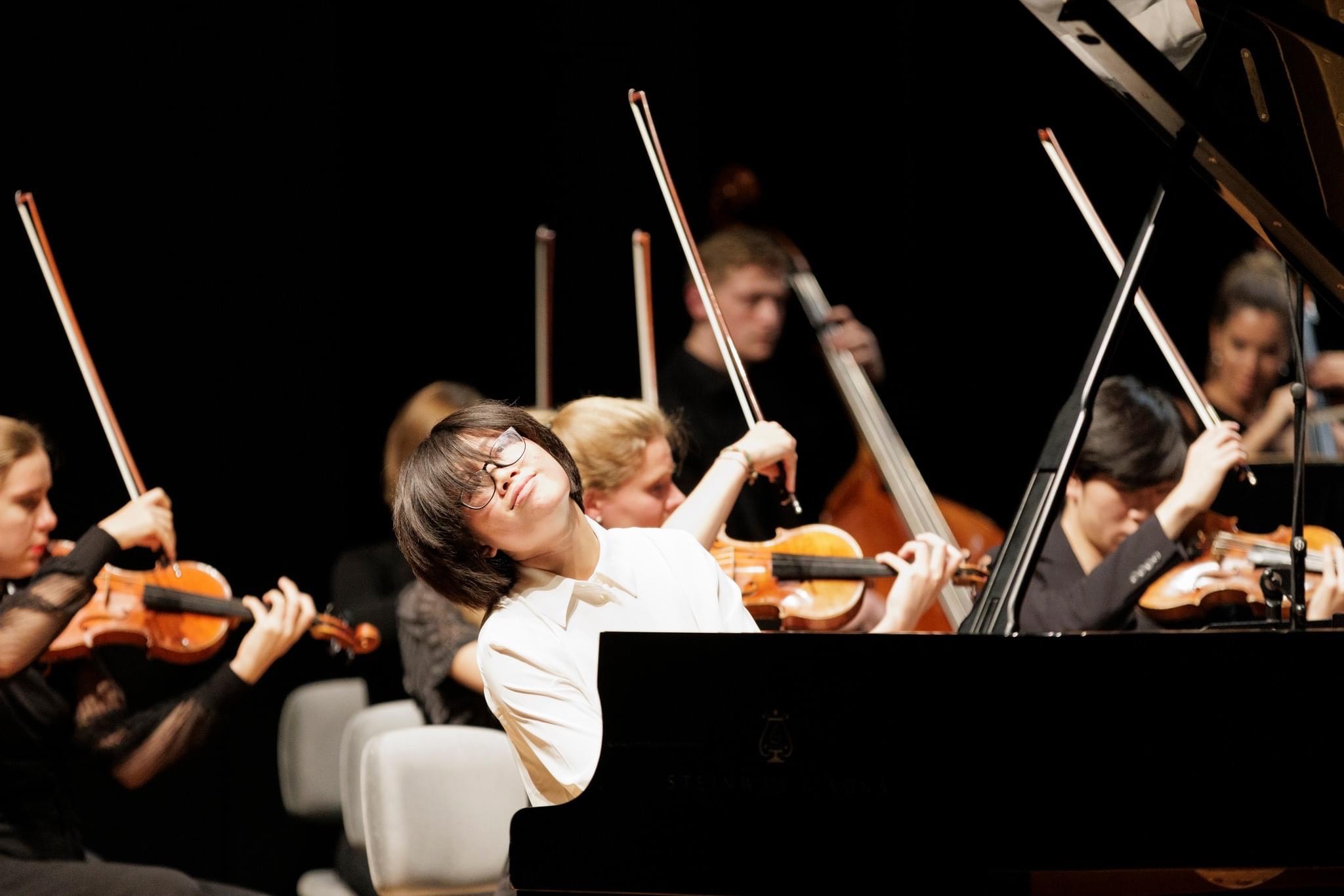 Magdalene Ho
Piano
Lauréate du concours international de piano Clara Haskil 2023 à Vevey, en Suisse, la jeune pianiste malaisienne exceptionnellement talentueuse Magdalene Ho rejoint la liste des prestigieux lauréats du prix Clara Haskil, tels que Christoph Eschenbach, Richard Goode, Till Fellner, Martin Helmchen et Mao Fujita. Lors de la finale du concours, Magdalene Ho a interprété le concerto pour piano n° 4 de Beethoven avec l'orchestre du festival de Zermatt sous la direction de Gábor Takács-Nagy. En plus du prix Clara Haskil de 25 000 CHF, Magdalene Ho a reçu 8 000 CHF supplémentaires en recevant le Prix du public, le Prix « Coup de Cœur » des jeunes critiques et le Prix « Children's Corner ».
Magdalene Ho est née en 2003 et a commencé à apprendre le piano à l'âge de quatre ans. En 2013, elle a commencé à étudier au Royaume-Uni avec Patsy Toh à la Purcell School. Elle a reçu le prix ABRSM Sheila Mossman et le Silver Award en 2015 et, en 2018, elle a fait ses débuts de soliste en jouant le Concerto pour piano n° 1 de Mendelssohn avec l'Orchestre symphonique d'Oxford, sous la direction de Robert Max. Dans le cadre d'un prix remporté à l'Académie internationale de piano PIANALE à Fulda, en Allemagne, Magdalene Ho a sorti un album d'œuvres de Bach et de Messiaen en 2019. Une de ses compositions a également été présélectionnée par le BBC Young Composer Competition la même année.
En 2021, Mme Ho a reçu le Grand prix et un prix pour la meilleure interprétation d'une composition de la période romantique au concours Balys Dvarionas en Lituanie. En remportant le concours de concerto de la Purcell School, elle a eu l'occasion d'interpréter le concerto pour piano n° 4 de Beethoven au Queen Elizabeth Hall en décembre 2022.
Magdalene Ho a été finaliste du concours Schumann de Düsseldorf en 2023 et a reçu le prix Joan Chissell Robert Schumann pour le piano au Royal College of Music quelques mois plus tard. Depuis septembre 2022, elle étudie avec Dmitri Alexeev au Royal College of Music de Londres, où elle est boursière Dasha Shenkman soutenue par la bourse Gordon Calway Stone. Magdalene Ho est également parrainée par le Weir Award via le Keyboard Charitable Trust.